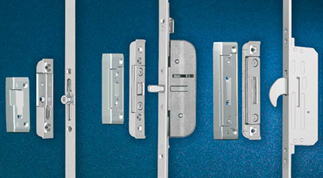 Locking options: tenons, upward moving spikes and hooks.
Colour: Silver

Characteristics:
Better stability thanks to the improved structure.
Lasting and reliable functionality due to the use of new, high-quality materials.
The handle ensures easier, more comfortable and optimised maintenance.

Reinforced springs.
Easy and noiseless closing by means of the serial spring bolt with joint.
Better security due to the reinforced hooks penetrating deeper into the strike plate.
Improved force transfer by means of direct locking control.