Advantages of automatic roller blinds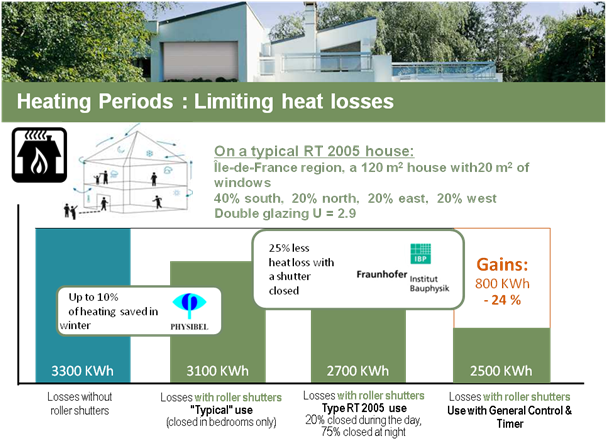 Today you may want to lift and lower your blinds electronically. Tomorrow you may decide to operate electronically your awning and your garage door, and do it by remote control. With SOMFY's wireless technology all this can be achieved easily and with minimum wiring.
- Better sun-heat protection: blinds can be lifted or lowered automatically according to outer light intensity. In the same time you can operate them at will, independently of the sun, according to your needs.
- Reduced heating expenses
- Higher security and protection for your house
Operating options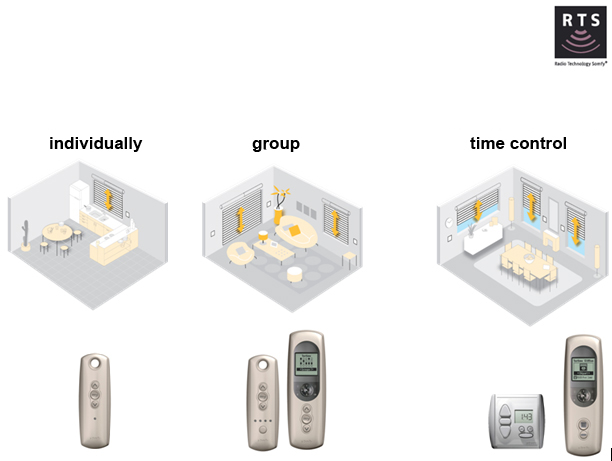 Mechanisms can be operated with remote control or wall-mounted wireless switch.
Button types:
- wireless wall-mounted switch for multiple control;
- wireless wall-mounted timer with intelligent function allowing two preset timing programmes in the course of one day;
- wireless wall-mounted switch allowing to pre-program any electric application. You can gain security by programming your blinds so that they will lift and lower even when you are not at home making the impression that there is somebody in.
Remote control types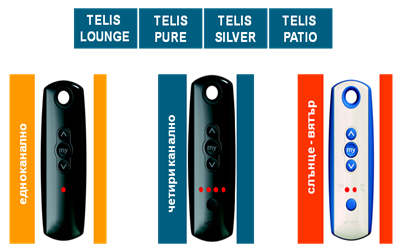 Telis Composio RTS
Wireless remote control operating up to 20 motor groups.

Impresario Chronis RTS
Wireless control allowing the creation of up to 16 operating programmes.
New generation timer
Тelis Modulis 4 RT
Remote control with sliding switch