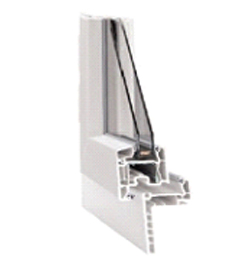 Modern strap-on profile-fitting systems ensure good protection against moisture in the course of renovation works in your house. With this modern technology, we can practically "dress" your old window frames or fill the space left after dismounting a window or door, with no visible reconstruction traces.
A frame with a special strip to hide reconstruction traces or refresh your house. A modern, practical and aesthetic solution
Available in about 50 colours (coloured foil coating according to RAL), mock wooden or metal finish, with one or two-sided thermo-reflexive foil. The system allows for extra aluminium covering (cap).